Policy
We currently do NOT do home visits. We apologize for the inconvenience.



The tradition of coming to a breeder's home to choose a puppy is one that some people still thinks should be mandatory and does still exist with some breeders However, the world is changing and so is this practice.
Big Sky Springers is not a commercial puppy store where you can play and explore each available puppy. This is our home where we live. We have children to raise and protect as well as puppies to socialize and prepare for their new families. The number one reason we do not allow visits of bringing strangers into our home is first and foremost for our own family's safety especially with the recent pandemic, covid19. The world has changed and personal safety is always first.

Secondly, every stranger that wants to come visit tracks in different germs and bacteria on their hands, shoes and clothing, then proceeds to touch and handle our puppies, making them susceptible to sickness and disease along with cross contamination to each litter. Puppies have low immune systems (just like Human babies) and need to build their immune levels up with a series of multiple vaccinations. Imagine your puppy being exposed to many people before vaccines are given just to have them change their mind! This puts puppies at risk. We always put the value of our puppies' health and well being first, so please understand these are the reasons why we don't allow visits.
We love to be as transparent as possible and will take multiple time-lapsed pictures and videos of each puppy for you to see.
When available, we are also happy to FaceTime with you if it makes you feel more comfortable with the process. When puppies are ready to be released, they are healthy with an immune system started with age appropriate vaccines to begin there adventures with their new families.
Thank you for understanding and allowing us to give each puppy the proper chance they deserve at the start to their new life!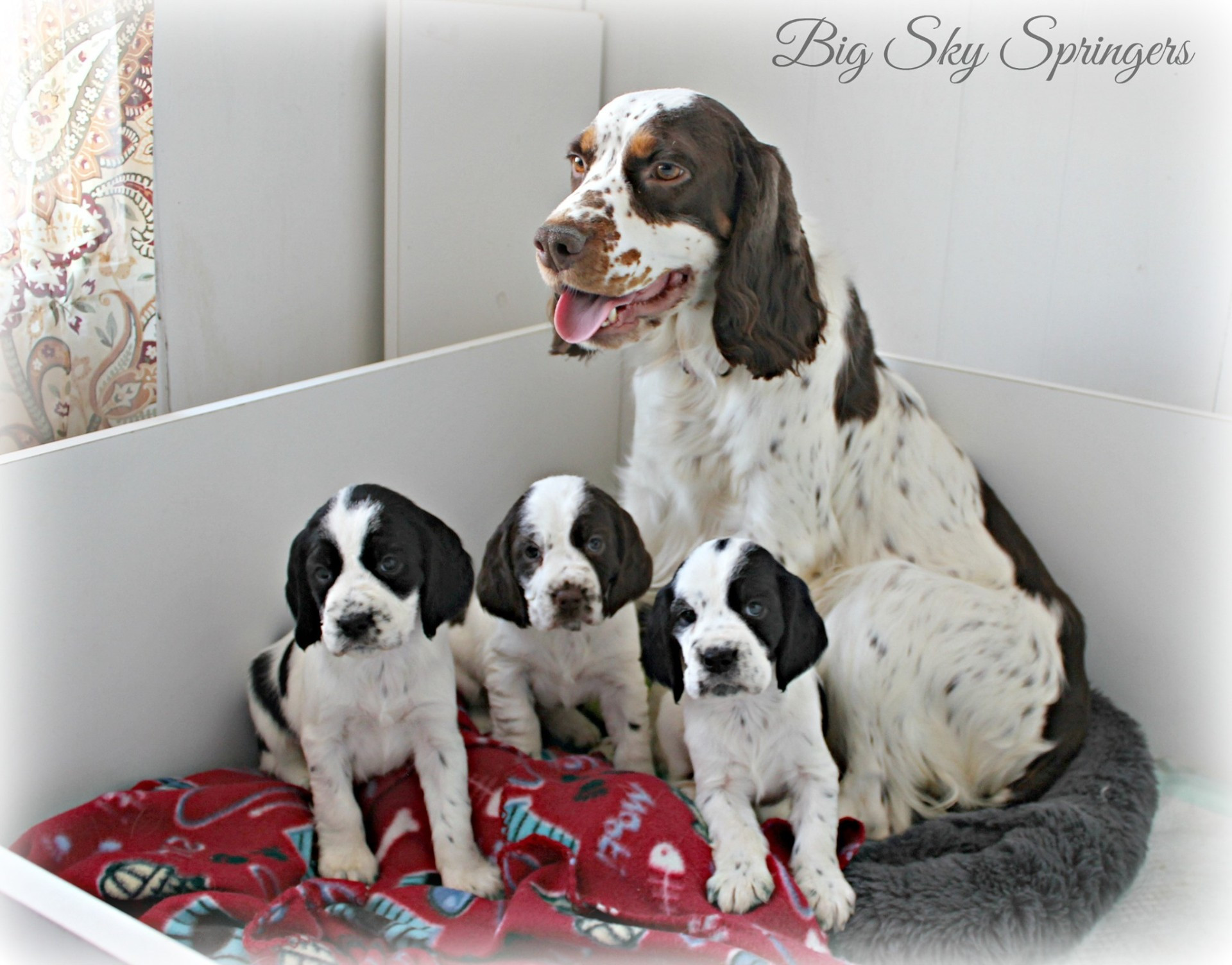 Puppies
All of our puppies come pre-spoiled with Limited AKC registration , one year health guarantee, two-year hip guarantee, tails docked, dew claws removed, dewormed, age-appropriate vaccines, and a copy of the mother and father's pedigree. Puppies have been socialized with children as well as other pets. We do not sell to pet stores, breeders or mills. Pet homes only! Cash only at the time of pick up of your puppy. Before purchasing a puppy, please read our Health Guarantee and FAQ pages. If you are interested in a future puppy and would like to be placed on the waiting list email, call or text. Please make sure you are ready for the commitment of a new puppy.