ABOVE: Arnica is a very gorgeous AKC/FCI registered Liver and White direct Import from Russia. She has a sweet, playful, comical personality. She has that heavy European build and is short but heavy boned. Arnica has a pedigree full of European champions! She should produce some outstandingly gorgeous puppies. We are looking forward to future litters with Arnica.
ABOVE: Jade is a an absolutely stunning pure European bred AKC black and white Springer with heavy ticking! She is a big boned girl that was bred and raised here at Big Sky Springers! Jade is a very sweet, submissive and loyal. She loves to be cuddled, has a laid back demeanor, and thinks she's a lap dog. She has several international champions in her pedigree. She's the sweetest dog!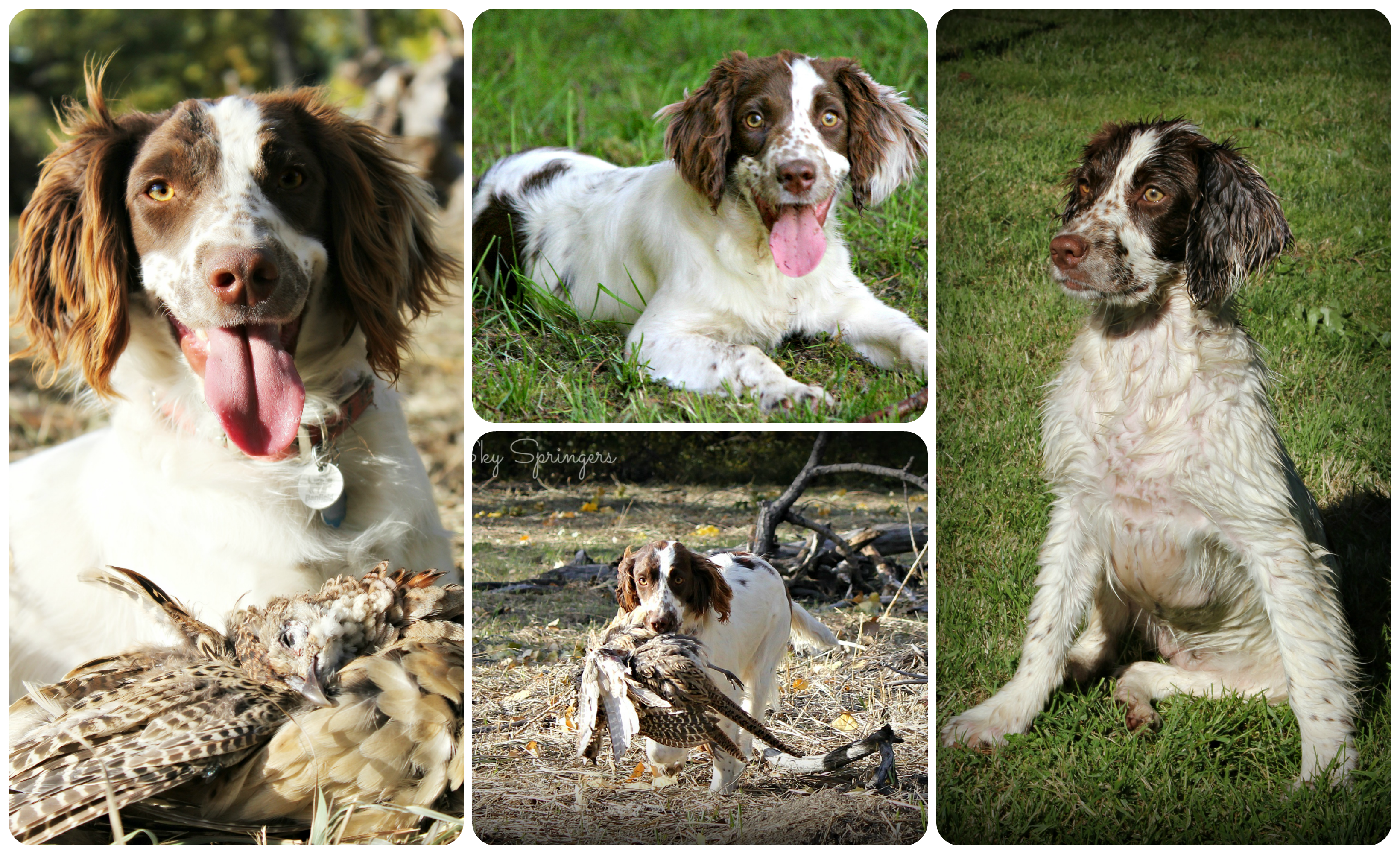 ABOVE: Meadow is a beautiful petite 100% field bred AKC liver and white English Springer Spaniel. She has bounds of energy and is a natural in the field! Her dam is a National Field Champion and her sire is Canadian Field Champion. Her pedigree is full of outstanding field bred champions. Her puppies will be outstanding bird dogs and/or agility companions!!!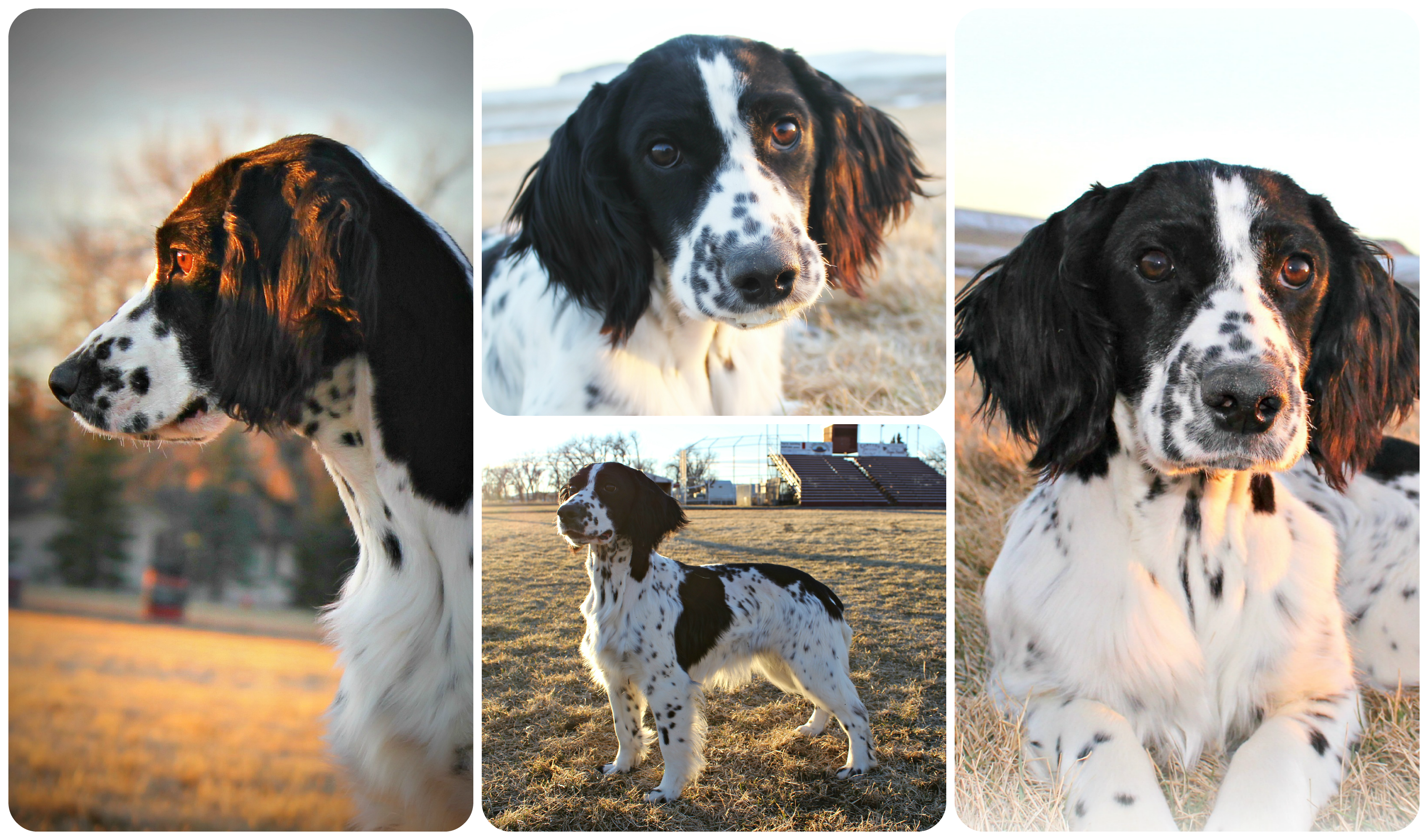 ABOVE: Sage is an adorable, dainty AKC black and white Springer. Her sire and dam are our own Luke and Meadow. She is half European and half field bred! Her bloodlines are outstanding, full of champions and the most unique you'll find. She takes after her mother in looks and stature but has that beautiful thicker, coat full of beautiful ticking. She is a sweet and energetic girl!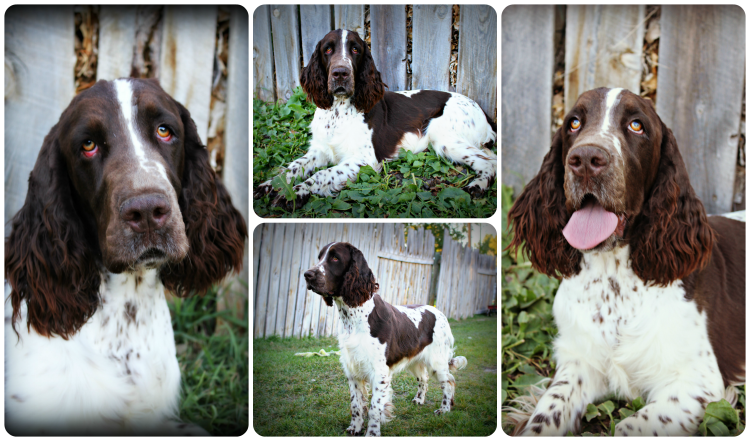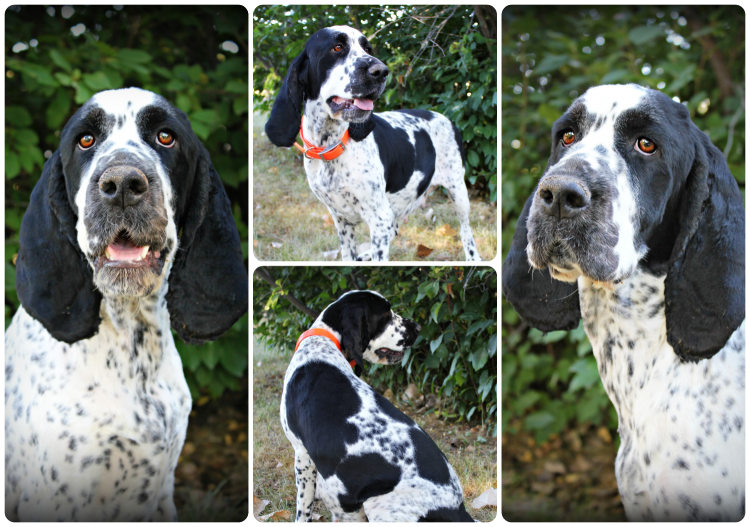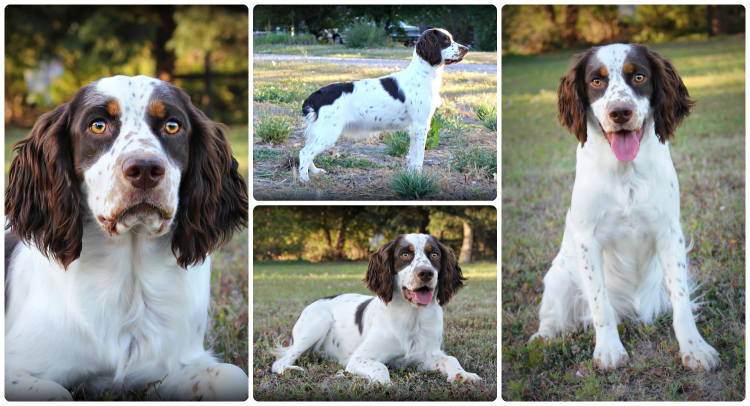 ABOVE: Prairie is a striking AKC registered liver and white tri born and raised here at Big Sky Springers. Her mother is Meadow and her sire is Ashton. She is 3/4 Field and 1/4 European bred making her petite with finer more manageable fur for working the field and a gorgeous round head and thick muzzle like her sire. She is sweet, energetic and happy go lucky. Just the right blend! We look forward to future litters with her!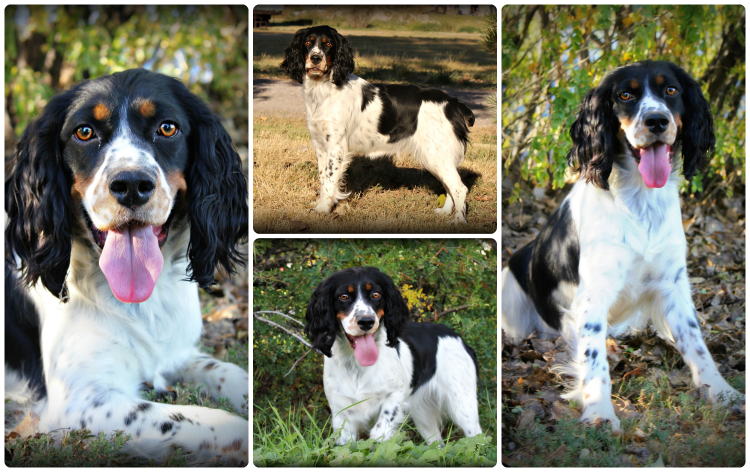 ABOVE: Ivy is an absolutely gorgeous AKC black and white tri Springer. She was born and raised here at Big Sky Springers and is exactly the type of Springer we strive to produce. Not only is she stunning she is also energetic and has a lot of natural bird drive. Ivy is very smart and quick to learn. She is content with just sitting for a pet or exploring out in the field. We look forward to future litters with Ivy.