Ashton is an absolutely stunning European bred liver and white tri English Springer Spaniel. His personality is amazing. Ashton is a very devoted, well mannered and easy going. He has a natural bird dog instinct and loves being out in the field. His call back is flawless and he never strays far. Ashtons registered name is "Ashton Kutcher", NO we at Big Sky Springers did NOT name him! We purchased Ashton at a year old from a breeder who had already named him. He had one previous litter and because of this we were unable to change his registered name. It is unfortunate but because of his outstanding bloodlines, temperament and confirmation we just could not pass on Ashton! He comes from some of the top European bloodlines in the country! Some dogs in his 3 generation pedigree include; Ch. Whisborne Angus Og, Ch. Ever So Chic, Adamant's Special Colours, Ch. Whisborne Spartacus, and Ch. Whisborne Poco Loco. Look for upcoming litters from this gorgeous boy! Ashton has been hip and elbow certified and has past both tests with flying colors!

Hips: OFA#EN-12800G24M-NOPI
Based upon the ratiograph submitted, the consensus was that no evidence of hip dysplasia was recognized, the hip joint conformation was evaluated as: GOOD

Elbows: OFA#EN-EL1669M24-NOPI
Based upon the ratiograph submitted the consensus was that no evidence of elbow dysplasia was recognized elbows are NORMAL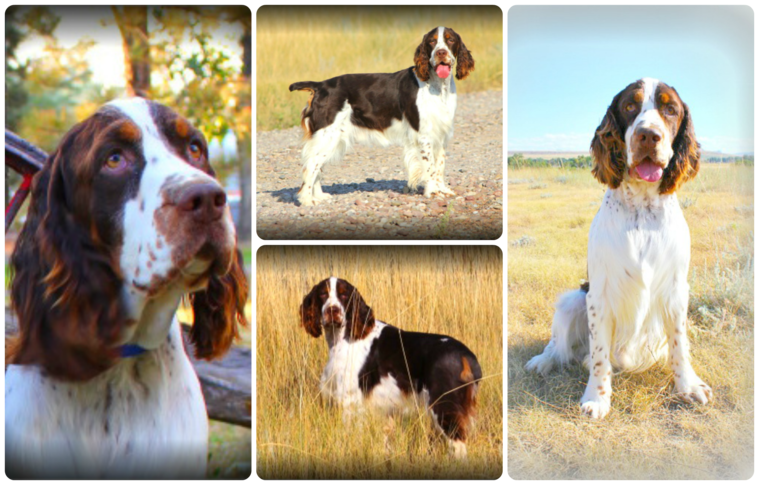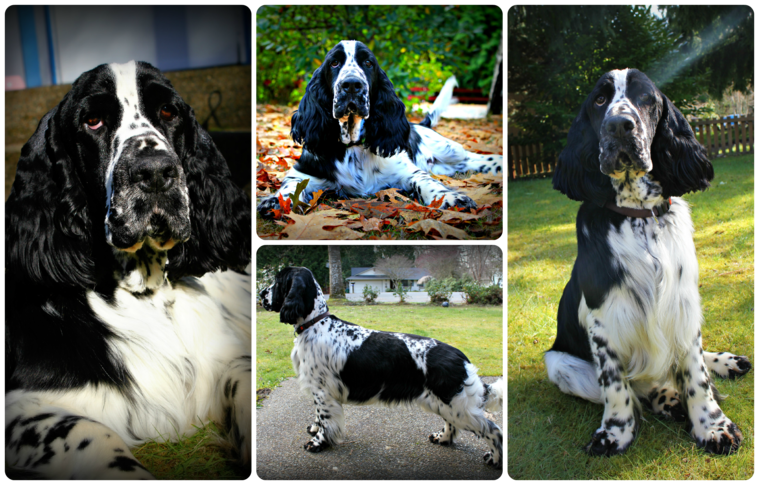 ABOVE: Luke is a very handsome pure European bred AKC registered black and white English Springer Spaniel. He is a direct import from the Czech Republic. ​His parents are stunning and are both champions. Luke's sire, Ch. JCH. "Alhambra Peter Kay" is a direct import from Australia! There are many champions in his pedigree. Luke has a silky thick coat full of ticking. He is short, and stout with a thick build and bone structure. His personality is amazing! He is very laid back, calm, submissive, docile, and quite. He loves to play fetch and never passes up a belly rub! We could not be happier with him. Look for future offspring from this handsome boy!
Below are photos of our two sires Ashton and Luke. Scroll down for more information.
​

Please note:

We do not offer stud service, sorry for the inconvenience.