Big Sky Springers Customer Testimonials

If you are the proud owner of a Big Sky Springer puppy and would like to be added to our customer testimonials page please email us with your testimonial and a photo of your springer!
Hi,
I just wanted to drop you a line letting you know that Mud Bud is doing great!!! He is soooo spoiled and such a good puppy!!! He goes to the back door everytime to go potty and hasn't had one accident in the house!! He hasn't even used the potty pad that is sitting in front of the door. (I cannot believe how easy his potty training is going...he's so smart!) We absolutely love him!

Mudbud is the most beautiful, well mannered and good tempered dog I have ever been around. We knew immediately that he was the perfect addition to our family and when I think of the other puppies you've adopted out, I only hope they are loved and spoiled as much as our little guy is. If we could, we would've loved to adopt more of them!! : )

-The Reddy's
Hello,

Just giving you a two week update on our sweet Reilly girl. She is doing great! Very much meshed to our family now. Even made her marks here and there at our house. She chewed through the lights on the Christmas tree. Thank God it wasn't turned on! Naughty head doggy ;o). Here is a super cute picture of her in the snow just yesterday! They had a blast! Only three days home and she is already sitting by the back slider asking to go out to potty. Smart girl ;o) She loves to nap on Johnpaul's bed. They will be best of friends. I can already see that. I love her little bark.

-Whaley Family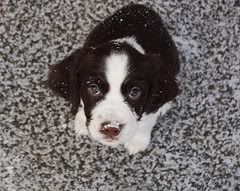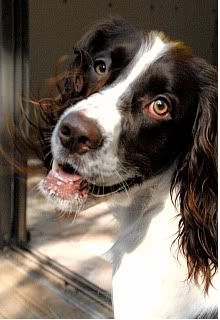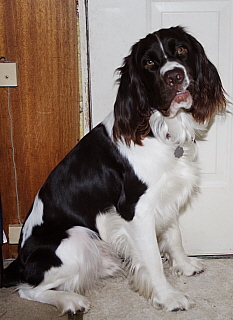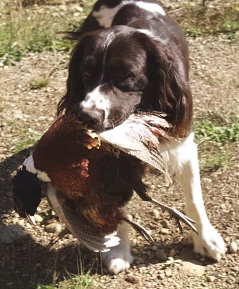 Hi
I purchased one of your puppies in November of 2008. I just wanted to let you know that he is doing great. We named him "Shot Gunner's Pride" Gunner for short. He has turned out to be a great dog, very fun loving and affectionate. He may even turn out to be a great hunter, but even if he doesn't we love him all the same. I thought that you might like to see some pictures of him, so I have attached some to this email . Thanks for the great pup.

-John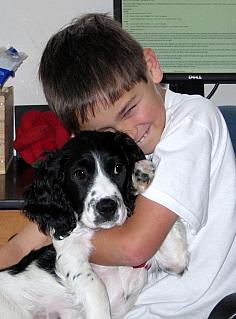 Hi there,

Just thought I'd drop you a note that the female dog we received from you (born July 29) is perhaps the most gorgeous, sweet dog of all time. We are quite the proud owners and envy of Seattle's dog owning community. We are extremely happy with her. She is healthy, affectionate, smart, and energetic. Thanks for doing such a great job.

-Phillips Family

Hi, Remington is having a great time becoming a snow dog. We go on regular snowshoe and cross country ski "walks". He is very quick to learn, LOVES running free and never wanders more then 30yds ahead. He stops, looks back and waits for me to catchup, or runs back to check on me. Remy is a wonderful companion. He is now 6 months old, weighs 36lbs and is a very handsome fellow. He still comes to work with us daily. We joke more customers come in to see Remy then to see us! He has developed quite a fan club.

Thank you again, Big Sky Springers are the best!
Sally & Wayne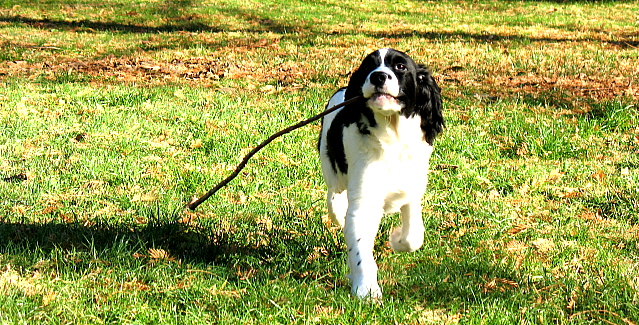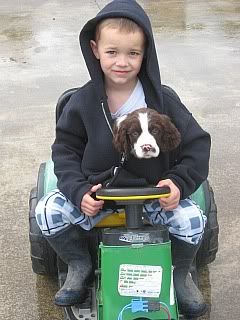 Hello,
Everything is fine with Gunner. I can sure tell he has some great blood lines in him, very mellow, knows how to entertain himself and never has gotten into puppy mischief! Very content dog. Thanks again!

-The Gortons
Hi,

I just wanted to send you some pictures of Cocoa (born May of last year). She's been fitting in great with the other dogs and my three year old daughter absolutely loves and adores her. We've been working with a trainer and she learns so fast and has such a happy/attentive disposition.


Thanks so much for such a wonderful pup!!

-Rettinger Family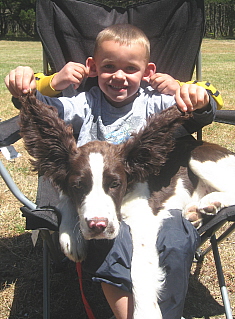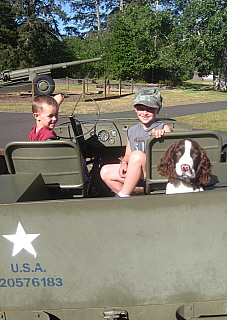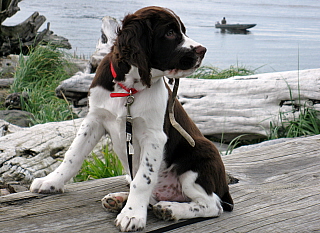 Here is a picture of Rocky. He loves his walks on the beach. We are really enjoying our new puppy.

-Linda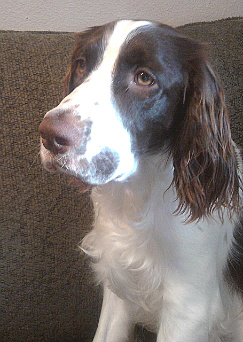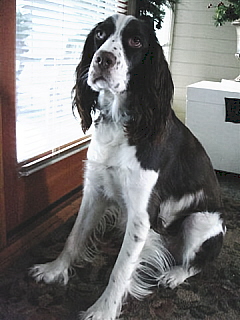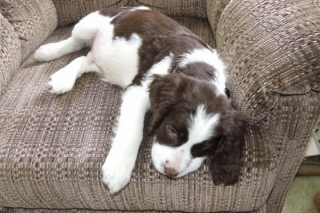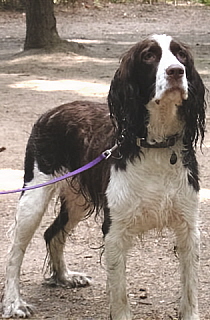 We simply have to let you know how delighted we are with our Eli! You advertise your puppies as companions and casual hunters: You're almost right! Eli is the most incredible companion. He loves meeting new people and makes friends right and left. Then, on top of that, he's a natural and enthusiastic flushing dog. At 6 months he flushed his first pheasant and was quartering without a bit of training. We have the tail feathers hanging as his first trophy!
Eli is not only eager to please, he thrives on obeying commands almost as if he were showing off. He has an amazingly large vocabulary and responds immediately to hand signals.
The best part of Eli, however, is how much love he has for us. He blesses us every day with his devotion and provides us with tons of entertainment. He can pretend to be very dignified but at heart he's a total clown and loves to play. His favorite thing is going for all day walks in the mountains with Dave. He flushes grouse and turkey, chases the occasional deer and watches the elk and moose with great respect. Smart dog!
Thank you for being the responsible breeders of such wonderful Springers! We have had the pleasure of owning four delightful Springers before Elijah and he is, without a doubt, "Aces"!

Dave and LaNae
Coeur d'Alene, Idaho

Oh, by the way, are your puppies born potty trained????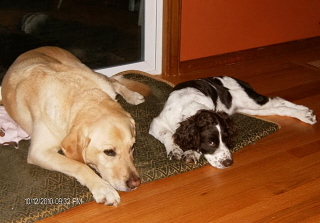 Hi,
We named our little puppy Sadie Blue Daze Sandmist. She is 19 pounds already, and she's a sweet smart puppy. I've taught her how to down, shake, and sit. Sadie loves our 7 year old lab, Sunshine. They play tug of war together a lot. Sadie really wants to be friends with our cat, Gracey, but Gracey isn't so sure yet. They keep their distance, but any time Gracey goes near Sadie, Sadie's tail starts to wag. Sadie loves to sit in your lap for a few minutes before she goes to bed. These are some pictures of her and Sunshine.

-Hope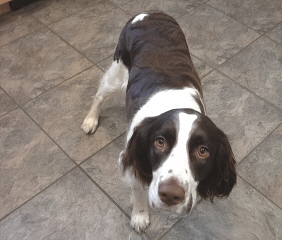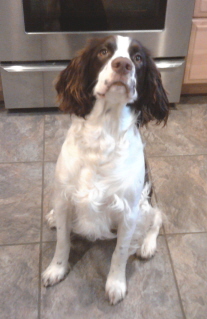 Just wanted to send you some pics of Minnie and give you an update on her. Minnie was born on November 20th 2009 to proud parents Odis and Emma. She is an amazing dog! My son was born in february and Minnie is so gentle and sweet with him. I think his first word is going to be "dog"! My husband has taken her out to the field for bird training and she is a natural! We are so happy with her and we hope you continue breeding for years to come because you produce amazing dogs! Everybody who sees her comments about how beautiful she is and asks where we got her. Thank you for being a wonderful breeder! We wish you much success in the future.

Sincerely,
The Gentili Family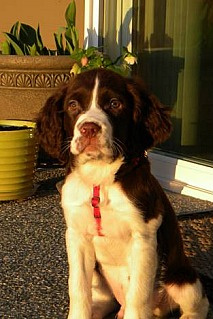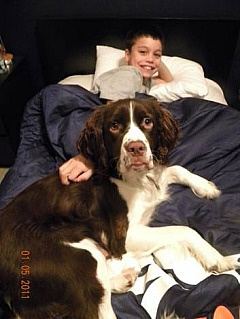 A year ago, my husband and I traveled on a Monday night on a ferry to look at some Springer puppies…we came home with what has become the center of our days and nights, Charlie. He is super smart and loveable! He learned how to shake, give high fives, sit, stay all in the first month we had him. Charlie knows his toys names and fetches them on command (well most of the time). He was one of the bigger ones of the litter and continues to LOVE food at 55 lbs. Whenever he hears a tortilla chip bag open or the word 'carrot', he comes running. Charlie loves to go for car rides and trips to the beach. I would say his favorite thing to do is sleep with Luke, our son, when the opportunity arises. Charlie is also Minnie's brother from Emma and Maximoze. We get compliments on his beautiful coat and markings wherever we take him. He has been an added adventure and joy to our lives. We couldn't imagine coming home without him waiting for us. Thank you!

Sincerely,
Michael, Shawna, and Lukas

(As you can see our favorite pass time is taking pictures of our Charlie, here we'd like to share with you.)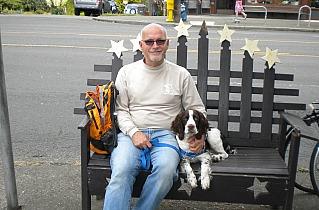 Hi: We are the happy owners of a puppy from Odis and Annie. We picked him up in Washington from your daughter. We are so pleased with him - he is our new baby since our kids are grown. We named him Cooper; he is liver and white. I have been looking at the puppies available now. the timing is not right for us just now, but someday we want a black and white brother or sister for Coop. Cooper is so lovable and mellow, but fun too - good combination. We thought that might be Odis' genes at work. I am attaching a picture of Cooper taken a couple months ago. He will be a year old on Mar 1.

Thanks,
Cheryl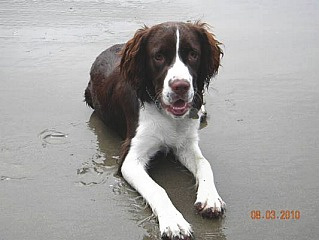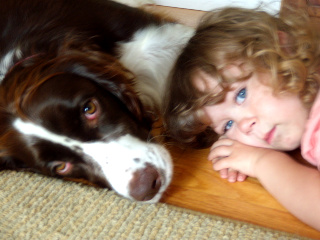 Last year we were so lucky to get our Ruby Jane from you! She is a sweet, smart, and very family oriented dog! Ruby was the last female puppy of your retired Emma. We had a very difficult time choosing from all your beautiful puppies, but when we picked up Ruby for the first time, we knew she was meant for us! Ruby was one on June 20th and was the last female pup from your Emma.
Ruby and our grand daughter, Bailey get along like twins. They do everything together from running outside to taking naps!
We couldn't have asked for a better dog and wanted to thank you!
I am enclosing a picture of Ruby with our grand daughter.
-Shawn and Jeff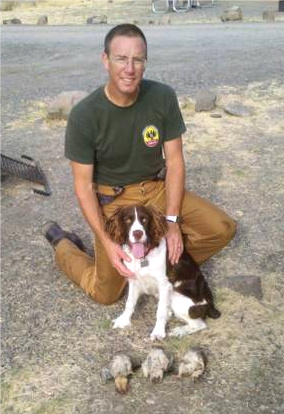 Just a quick note to let you know that Tazer is an absolute joy. He went fishing on our boat for the first time yesterday!
(Right) Tazer on his first hunt. 3 chukar. Not bad for 5 1/2 months old! I've never seen a 6 mo old puppy with that much instinct!

-Keith & Karen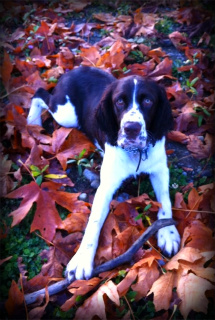 Hello just an update I hope you will share with your dad as Macdog was his favorite in the bunch. Well he is spoilt rotten and getting VERY big for a springer.
We camped all summer every weekend and then went to the sunshine coast for a week where we stayed right on the ocean. He swam and fished daily...he loved bringing the fish up with dad....it was great.
He's an amazing dog and we are so happy with him. He's fit in very nice. The toy you sent us home with is his baby and he is soooo gentle with it.
We have started puppy school as this is our first dog and we had no clue what to do, he's a completely changed dog just after one class (because we were trained he did amazing in the class) he is soooo intelligent he shocks us daily. It took me 20 seconds to teach him to speak.
He is getting fixed and tattooed next week. Poor guy.
We have attached a few pics so you can see how gorgeous he is..... We have him playing soccer with his paws. He looks identicle to his mom. His fur is going very dark and is almost black.....but his head is still liver hahah...it's cute but slowly changing. He had his first haircut yesterday and looks nice and clean....teehee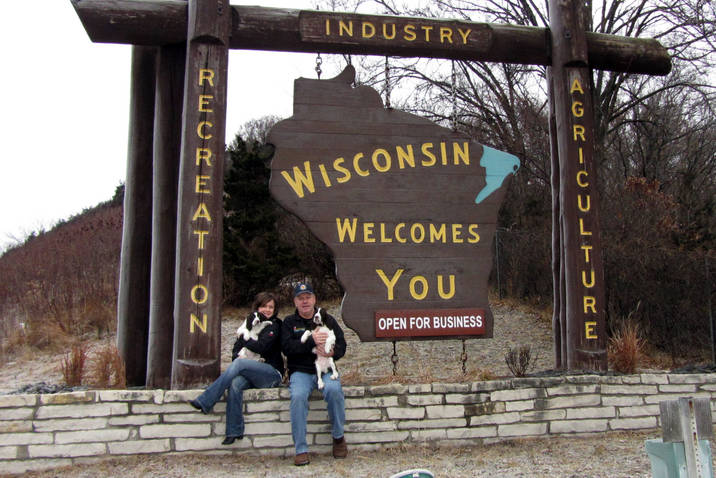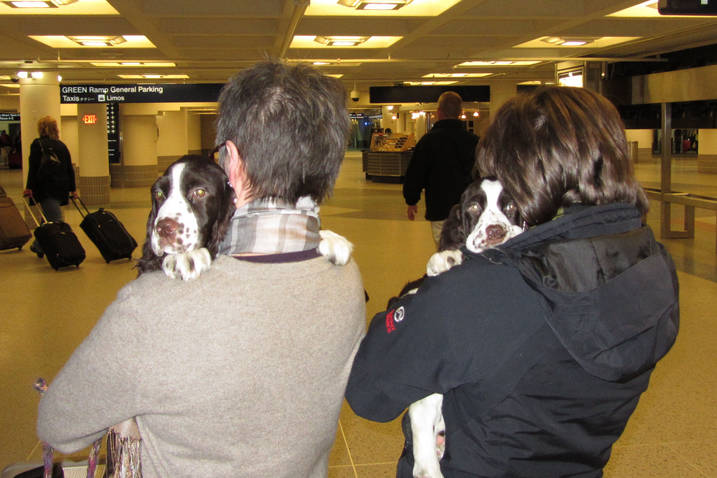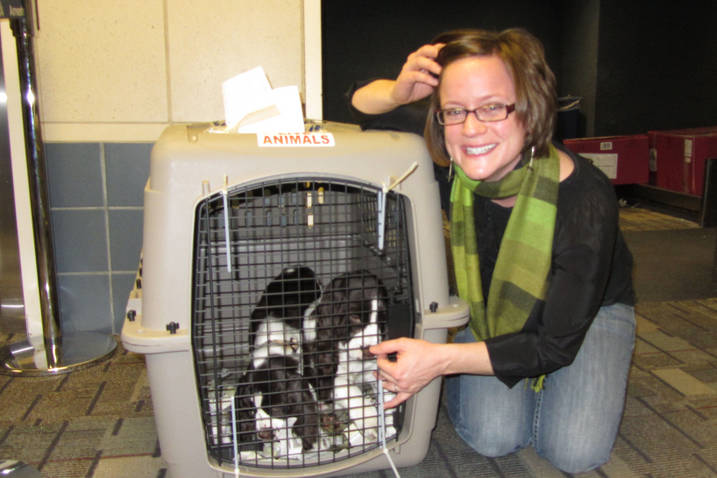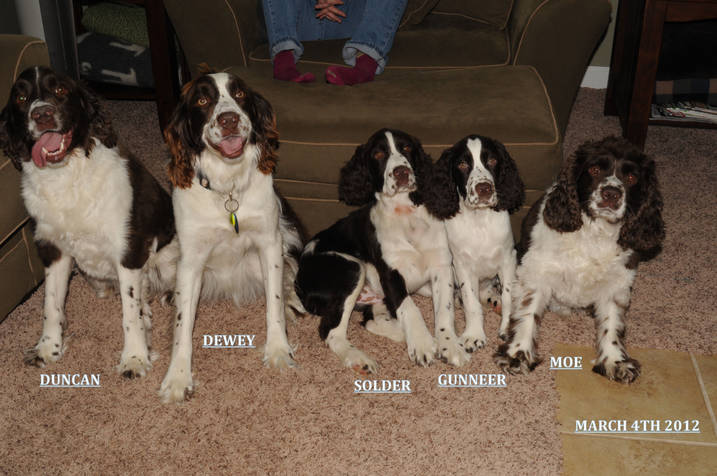 Solder and Gunner made their trip all the way from Seattle Washington to Wisconsin to live out their days with an amazing family who, we believe, love Springers just as much as we do! Thank you Rich, Lindsey and family for giving Solder and Gunner such amazing homes!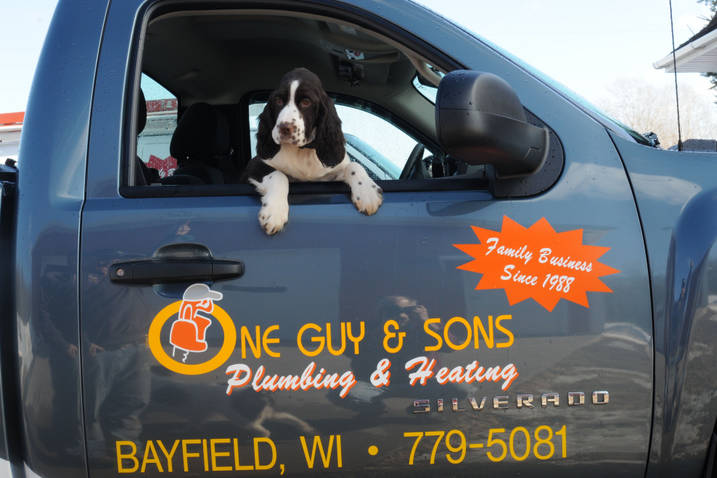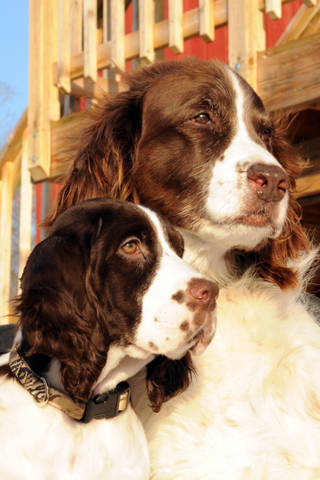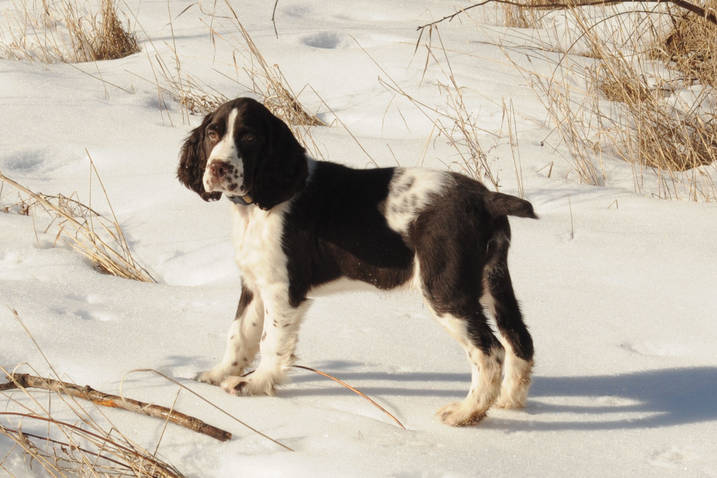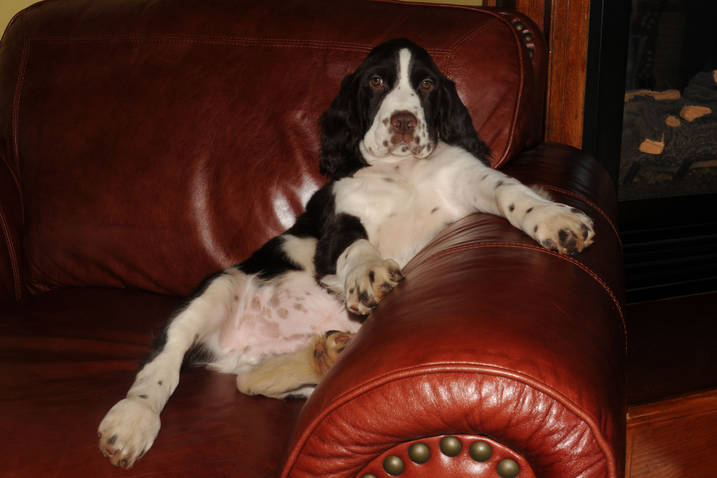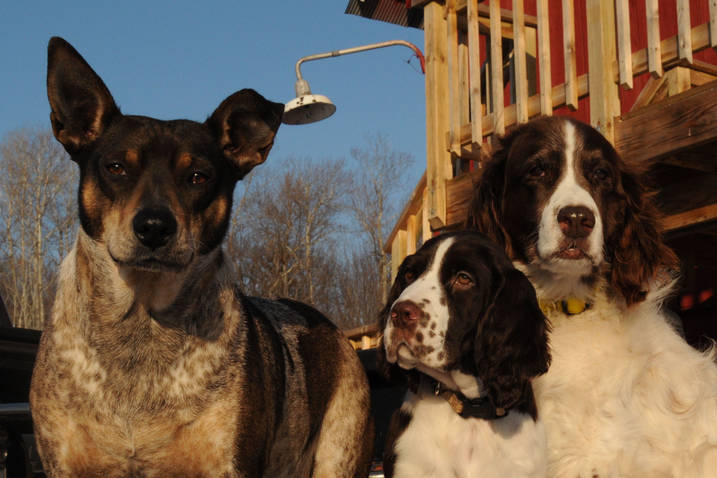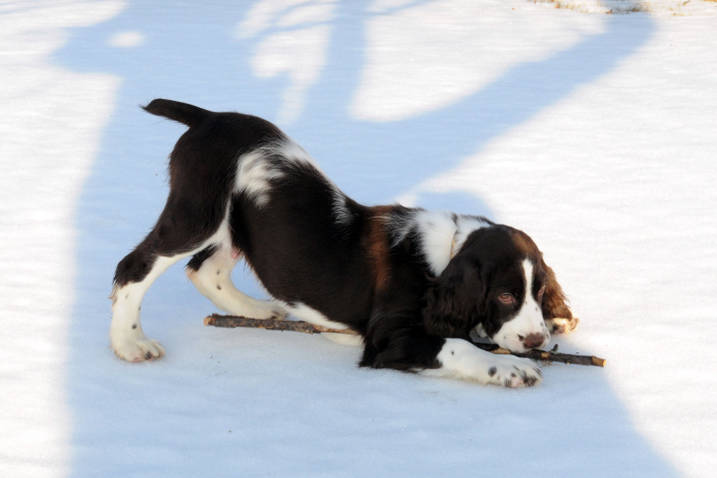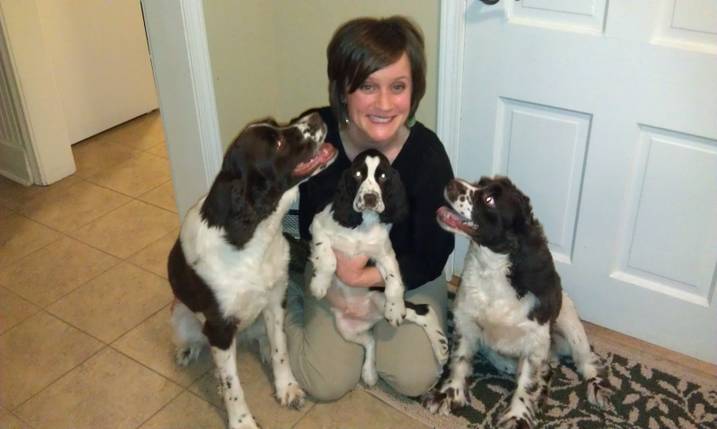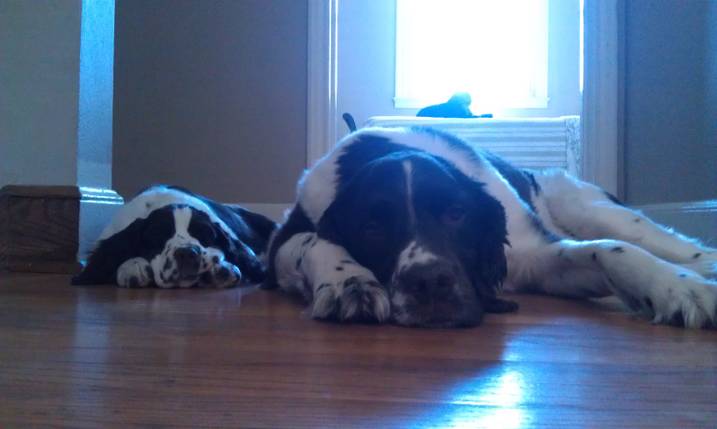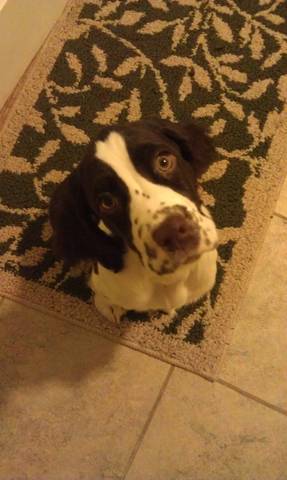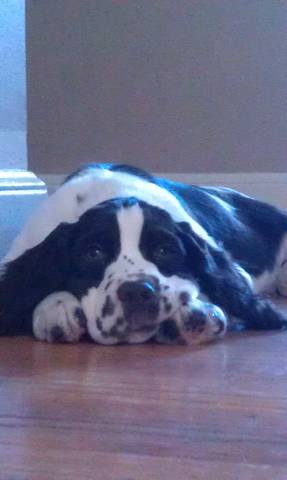 Hi Kristen! Gunner just wanted to say hi! We all love him (our two dogs Duncan & Moe, Tula Rae our cat, and our two sister hedgehogs Betty and Judy). Thank you so much again for our beautiful and very well behaved boy...he's great! We'll send more pictures in the future....Lindsey and Jaime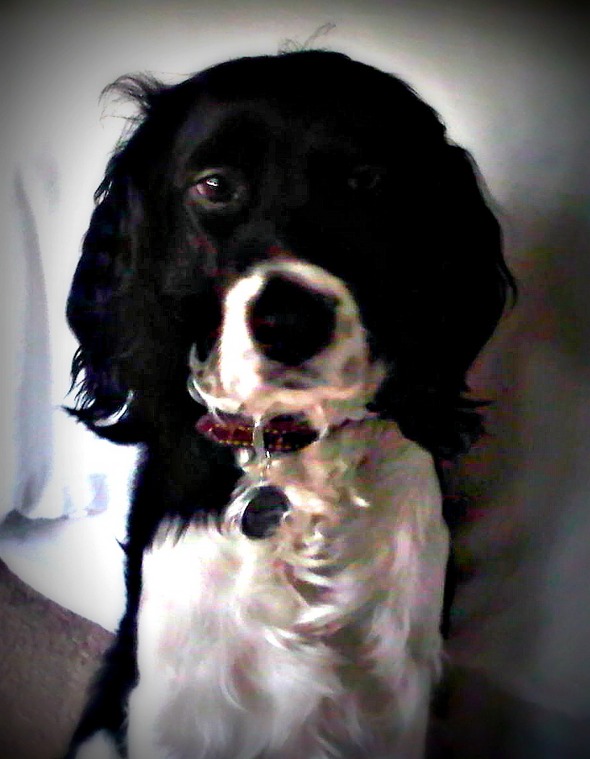 This handsome guy is Cash. We got him March 2011 when he was 3 mths old. He's a charming boy with a cuddly personality and sweet disposition. His parents are Sophie and now retired Odis. He's got his dad's handsome face and his mom's beautiful coloring. Cash is such a wonderful part of our family, our daughter even refers to him as 'brodder'! Thank you guys for breeding such loving family dogs!
Thank you so much for our wonderful addition to our family. My husband has been training her to hunt and she is a natural! Lilly is from Ashton and Aspen's litter and looking at your video and pictures of Aspen she looks just like her! She's goofy and is such a best friend for my 3 year old. Thank you so very much!

-Shawna and Family​​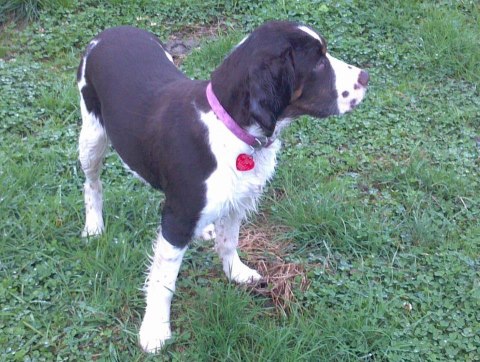 Dexter has been such an amazing addition to our family. His sweet and loving nature makes him a hit everywhere we go. And he literally goes everywhere with us. Thank you for breeding such beautiful and amazing family dogs.
-Janis​​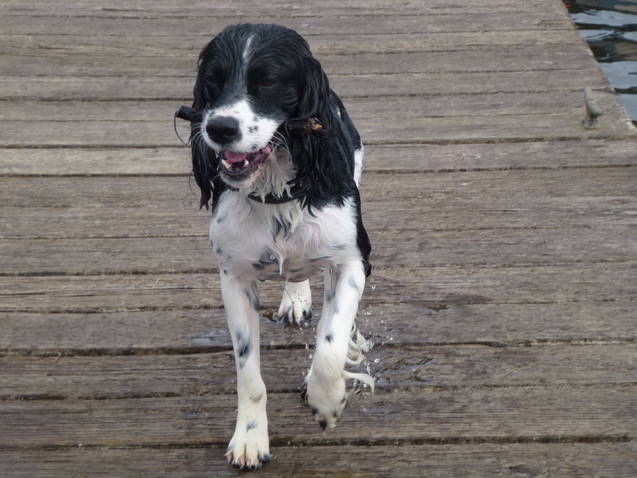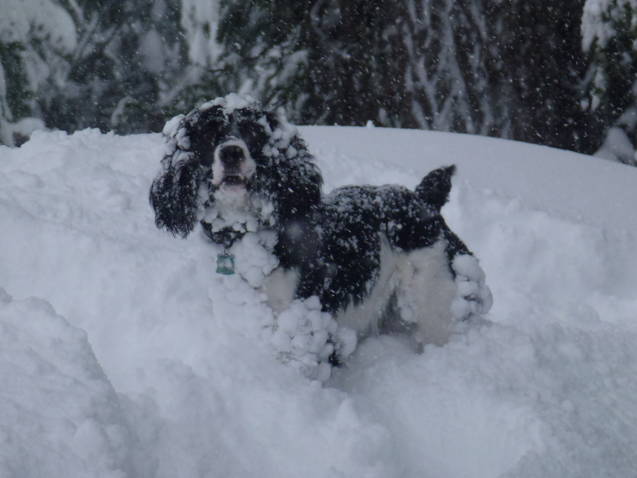 We have just completed an obedience training where he excelled in class, sometimes too clever for his own good. He was very receptive and a fast learner. He keeps me on my toes both mentally and physically. He does not have a mean bone in his body, being both gentle and receptive to my 7 grandchildren. He wants to be friend with the house cats but that's still a work in progress...more about the cats than Reg. We own 80 acres of field/forest and now that he returns on command he is allowed to go on free runs with supervision. To say the least he is one happy dog and a wonderful companion. His hunter instincts are very acute. A nose that won't stop, he knows if anything different has crossed the property. We will not hunt with him but will encourage him to take out any ground squirrel he can get his paws on.

​​Proud friend and co habitant with Reginald Rocket III.

Susan
Hello there! This is Abby. She was born Jan 4, 2012. I thought you guys might want to see how cute one of your puppies has become! Abby is a great dog. Healthy and happy :)

-Tim​​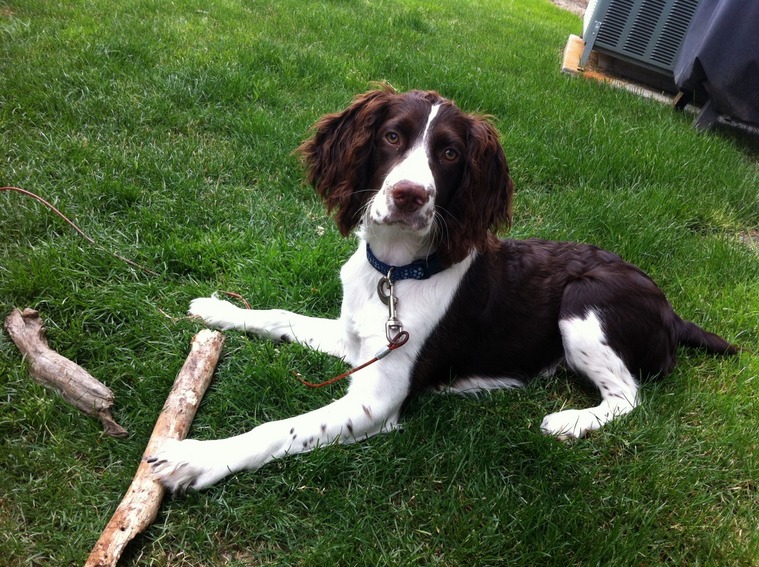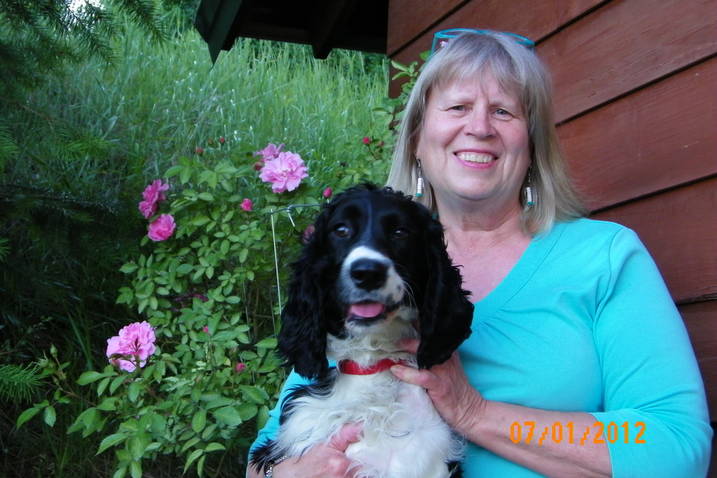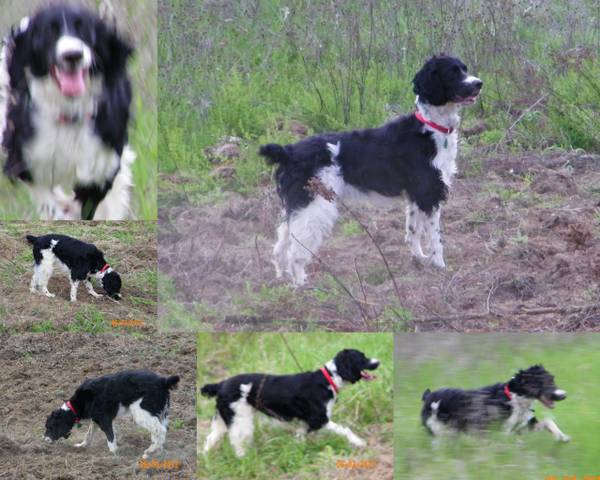 We were so blessed to welcome Bella in to our family 4 months ago. She is an amazing dog. She learns commands very quickly (super smart) and my husband hopes to hunt with her next winter. She LOVES to snuggle, play and discover new things. She makes us laugh daily with her spirited personality. We took her up to play in the snow for the first time this last weekend. She had a blast! We can't decide if she looks more like Sophie or Ashton but she is a perfect dog for us. Thank you for the wonderful addition to our lives!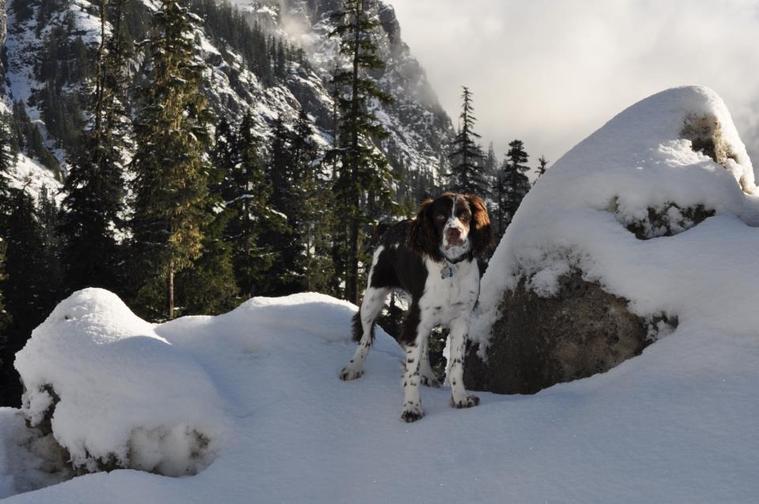 This is Charlotte, we added her to our family 2 yrs ago out of Port Orchard. Her Mom is Sun River Sophie. She is the love of our family, she is sweet, gentle, playful, obidient, loyal and loving. We have 4 children and she loves each one, as they do her. She loves to run, jump, play ball, go for walks, loves the beach, swim and last summer we discovered she is a boat dog. She whines if she can't go for a ride. :) Our lives are so much brighter with her, we forgot what it was like not to have her around.
​Thank you!!!!
The Nuss Family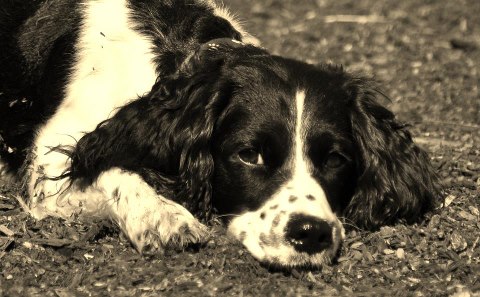 Big Sky Springers,
Thank you for another remarkable dog. Little Pepper is almost 7 months now and an amazing dog. You guys continue to be an outstanding responsible breeder of the most beautiful English Springer Spaniels I have ever seen. Pepper's temperament is wonderful. She has natural hunting instincts as well. She is the perfect addition to our family and it is attributed to your responsible breeding practices. We feel privileged and extremely lucky to own two Big Sky Springer Puppies, Minnie and Pepper!!

Happy New Year,
The Gentili Family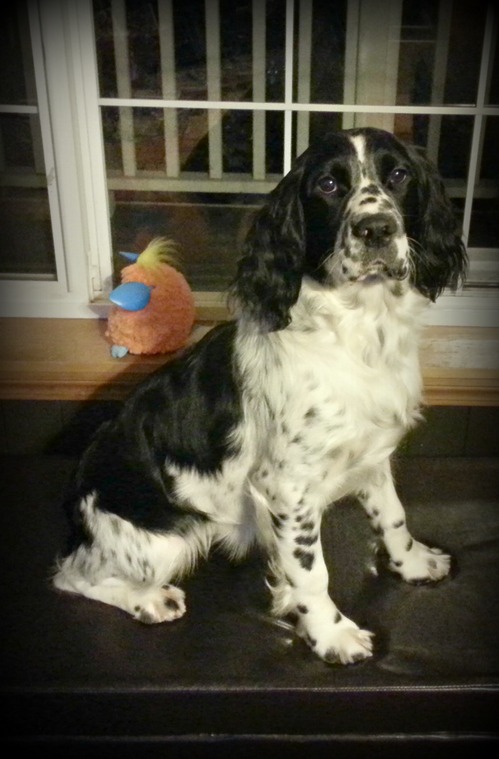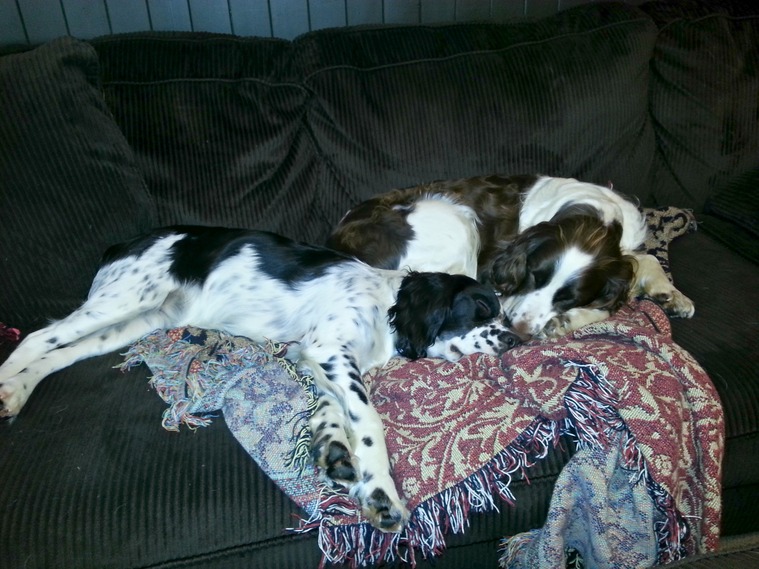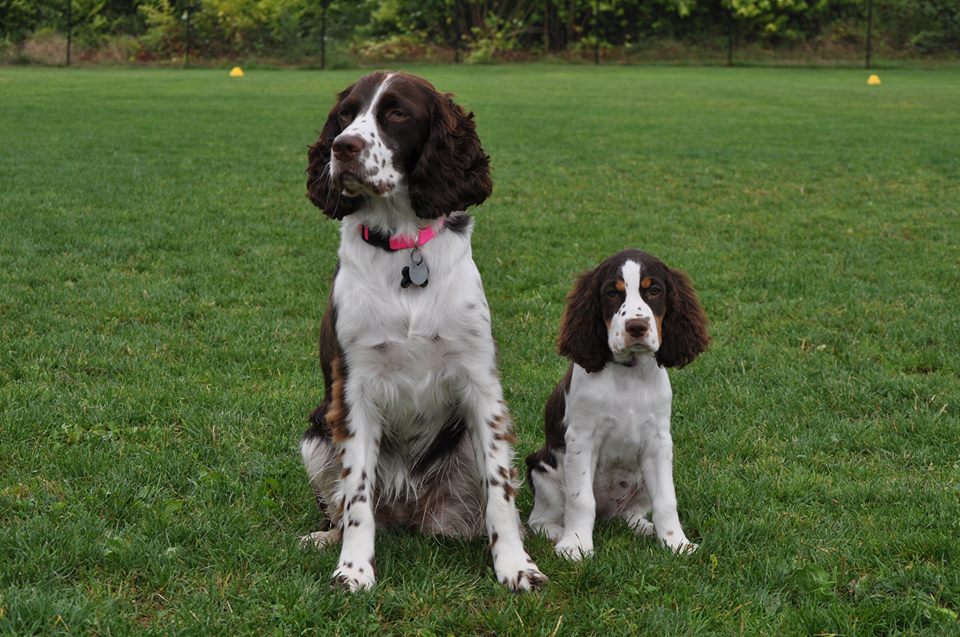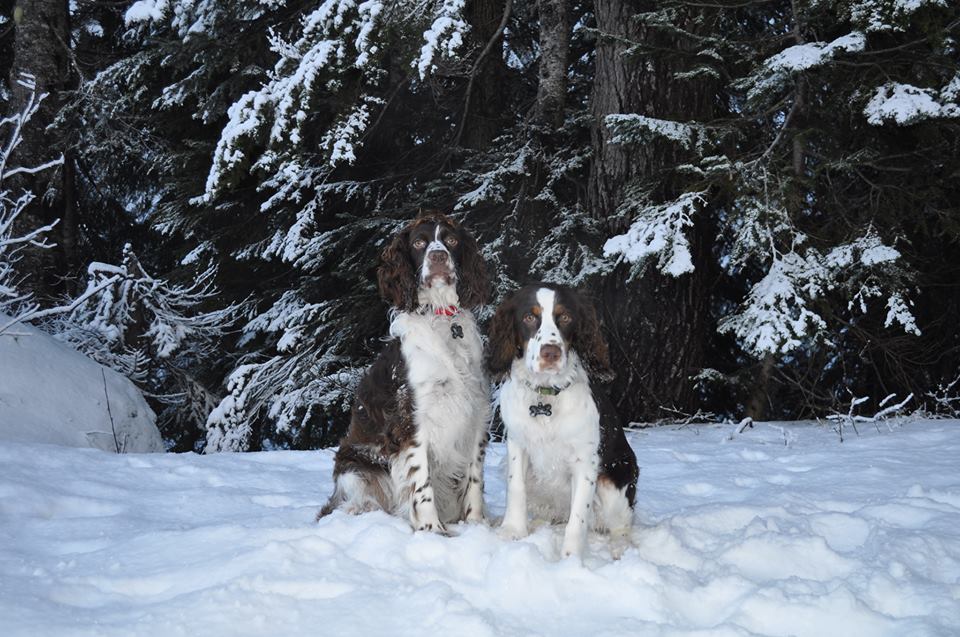 Bella and Ellie have become the BEST of friends and love exercising in the field together. We love our Big Sky girls. Hope you all are doing well.

-Bunting Family
​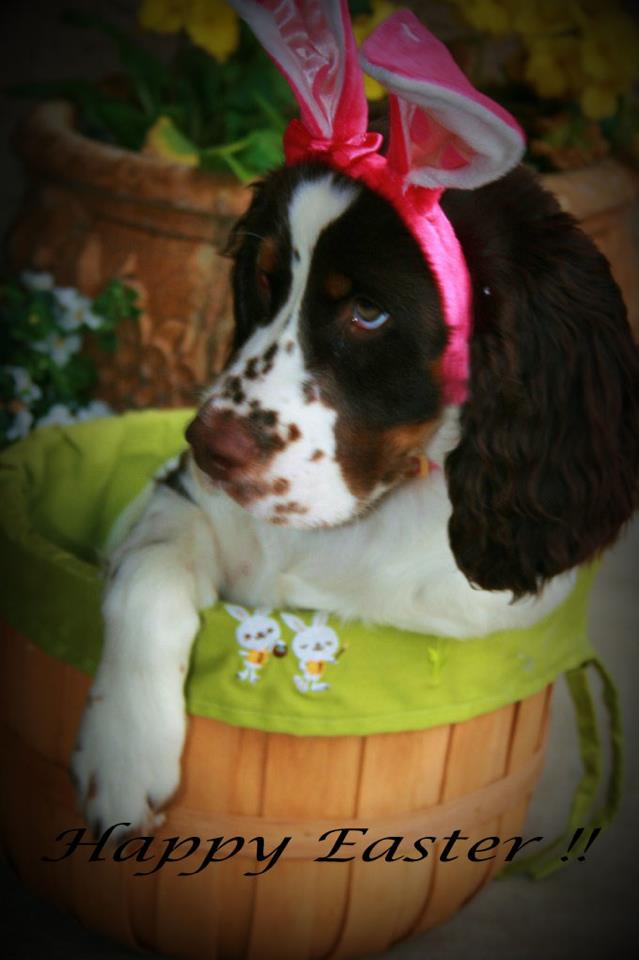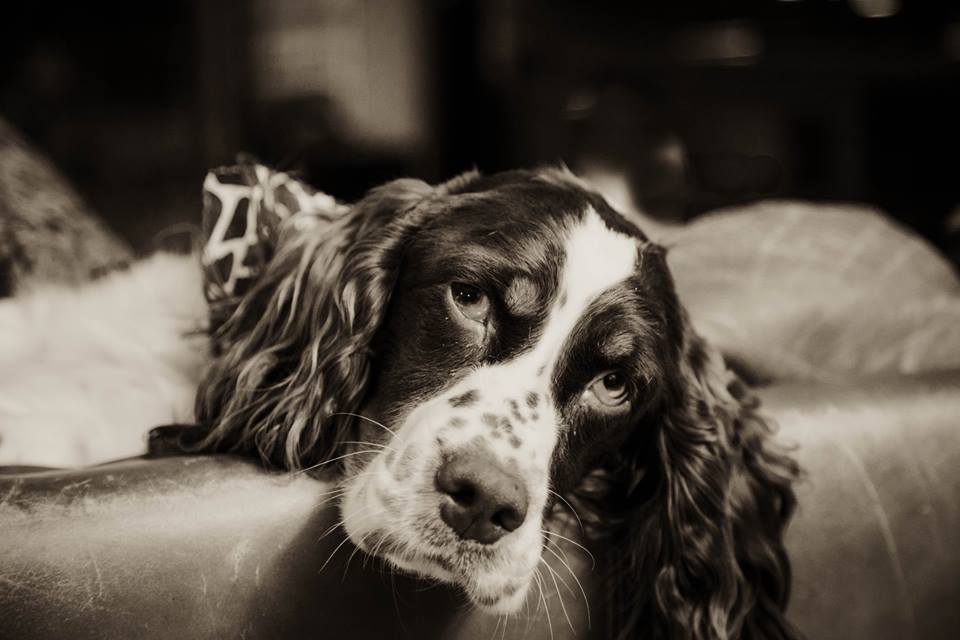 Maddy all grown up . She is by far the best dog we have owned! She is so goofy and incredibly smart! I'm so lucky to have found her at Big Sky Springers! And thank you so much Kristin!
-Cunha Family​​
​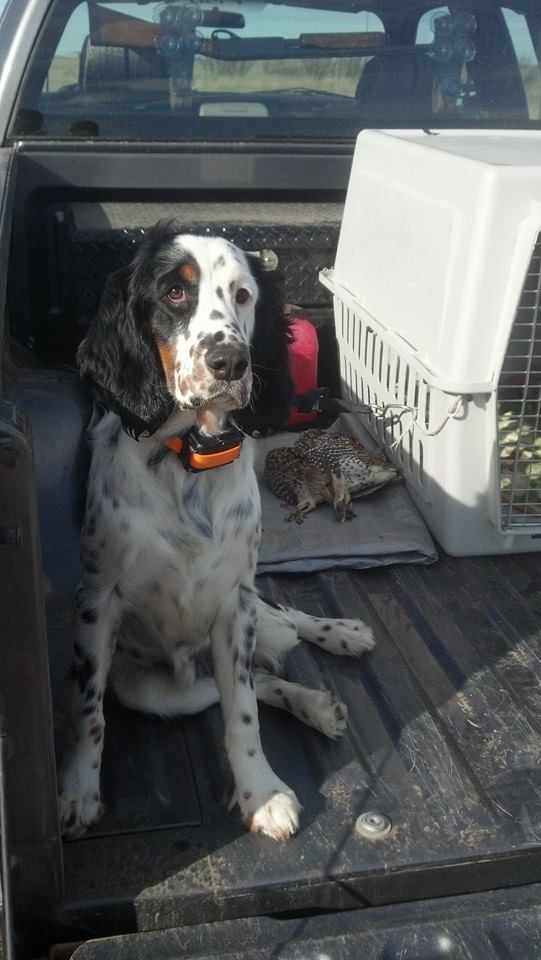 Bella and Ellie out hunting today. This is Ellie's first time and she seems to love it. They flushed this pheasant out perfectly! I didn't think my husband could love these girls any more than he does but I think his love grew today!
-Bunting Family​
Thanks so much for Clarence! He is quirky, but we love him like no other! He is so beautiful, the most beautiful springer I have ever seen!
-Brandt Family​​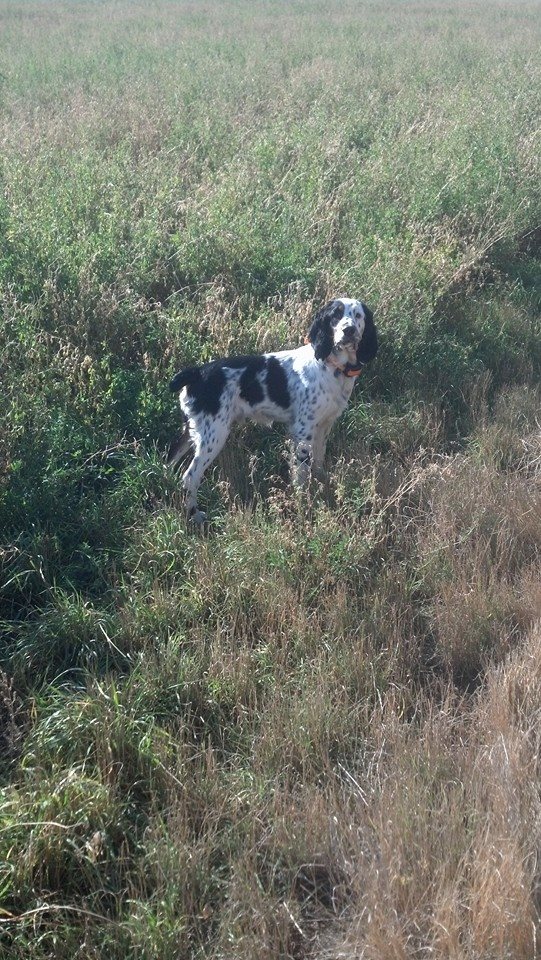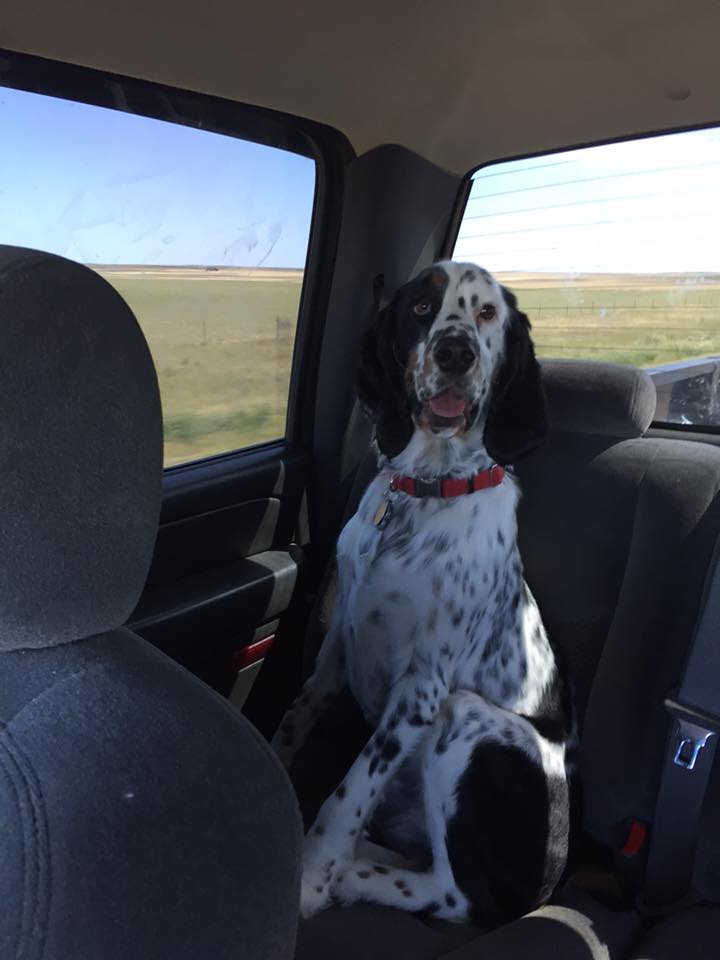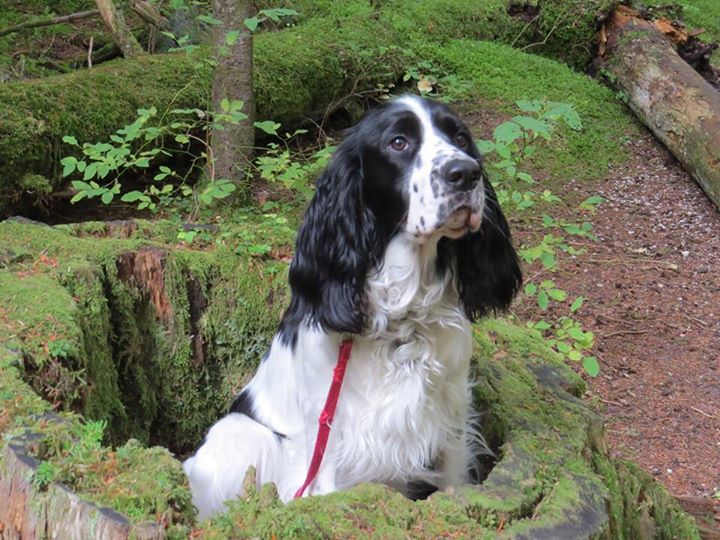 He is the most loving guy. He is also a bit of a clown and loves to tease! But for a puppy, very well behaved and relaxed. He is great with kids and our other dogs and definitely protective.
Bella: Ashton/Sophie-Ellie: Ashton/Aspen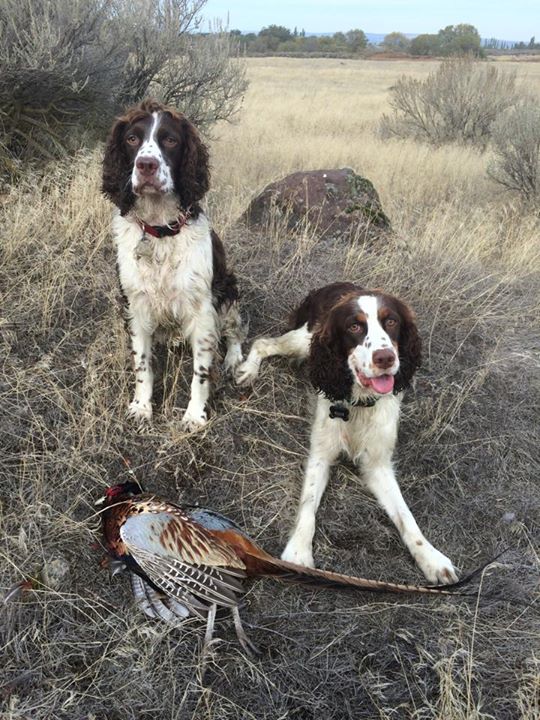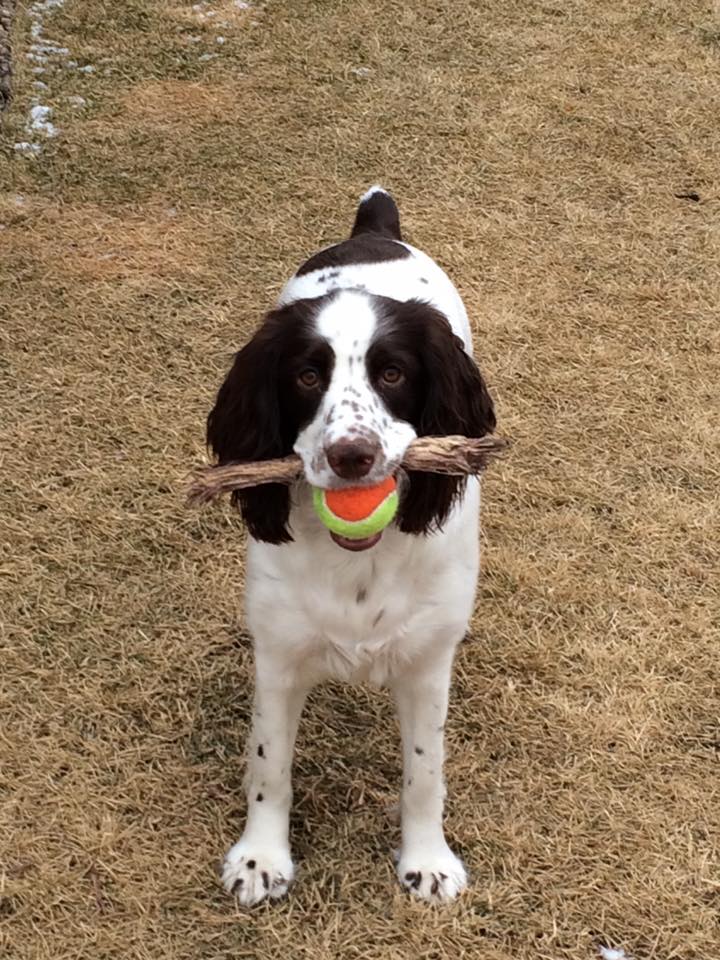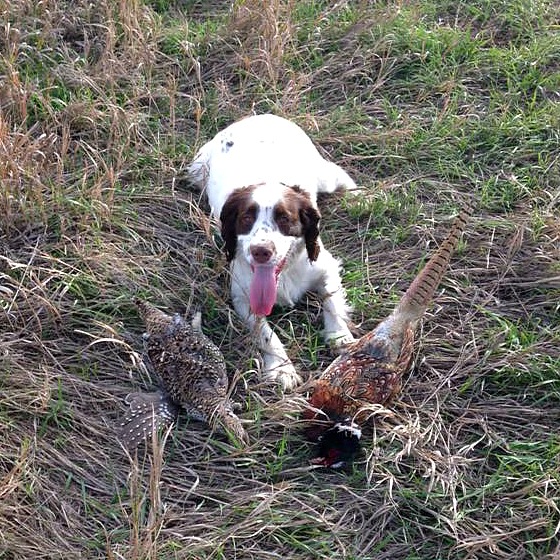 "This is Penny, She is the light of our lives." "Your dogs are the best!" -Vanessa & Chris
Hi
Kristan! Just wanted to give you an update on Oly. She is everything and more than i expected. She is following most of her commands already but does get distracted at times but for 3 months old she is in my opinion exceptional. She learned her boundries in the yard immediately, heals sits, not gun shy comes to me when called, instinctively,house broke easy but still needs some training with retrieving but that will come in time.She is very very birdy and has already found well over a dozen grouse for me. She can't retrieve them yet, not for lack of trying they are just to big for her. She has all the makings of being an exceptional dog and is already a great companion. She would probably be further along with her training if i didn't spoil her so much but that part i enjoy. Thank you so much and i am glad i had to wait on my puppy because it worked out great. If you ever need a reference i will be happy to provide one for you. Again thank you and if i can ever figure out how to send pics i will do so, she is a beautiful pup and thats from everybody that has met her.

-Dean​​